LinkedIn Ads Management:
Taking ROI to the Next Level
Engage the Power of LinkedIn Ads for B2B Marketing
Imagine an ad platform that can precisely target key decision-makers in your market, personalize the messaging to really hit home, and deliver company-level data to drive sustainable marketing performance. That's LinkedIn ads in a nutshell. If you're not currently using LinkedIn advertising, you may be missing opportunities to get your product or service in front of people who are eager to know more and motivated to engage.
LinkedIn ads are not just another social ad strategy. The LinkedIn platform is a professional networking platform dedicated to building business relationships. LinkedIn hosts more than 930 million members across 200 countries, making it the most important business platform in the world for companies—and perhaps even more so for B2B marketers.
LinkedIn Ads tap into the power of this audience, enabling company-level data, precision targeting by age, location, job title, gender, and other factors to match your ideal buyer personas. When your ads are served to the right people on the right platform, your message is more relevant and far more likely to be seen and clicked by the people you want to reach.
The Powerful Platform B2B Marketers Need
To make the most of your digital marketing efforts, you must reach the right people in the right roles. There is no other platform or search engine on the web that offers the tools, the intelligence, or the results you can achieve with LinkedIn Ads.
Whether your goal is lead generation, conversions, boosting brand awareness, or driving web traffic, LinkedIn Ads deliver remarkable value, ROI, and results. LinkedIn audiences are 6x more likely to convert, and 80% are decision-makers with significantly more buying power than your typical search engine audience.
Real Clients – Real Results
"Simple Search Marketing is a true marketing partner. They have spent significant time learning our business so they can really be sophisticated about our search engine optimization and paid search strategies. The team is equal parts savvy, friendly, and helpful. They always take time to explain the multitude of complexities in the world of search, while helping us prioritize where to invest our time and money. Partnering with Simple Search was my first and easiest decision to make as a B2B marketing leader—bringing them along from my last company to this one"!
"Simple Search is simply amazing. I have had the pleasure of working with Mary and her highly skilled team for many years with a wide variety of business categories focusing on B2B AND B2C audiences. Whatever the challenge the team has a solution focused and competitive mindset and delivers above and beyond what is asked."
"Simple Search Marketing became an extension of our growth marketing strategy at a critical time in our business. We transitioned management of all paid media campaigns to SSM in a very short amount of time and the team was able to provide critical boots on the ground to repair connections to our marketing technology stack to ensure proper measurement and optimization. Professional and detail oriented, SSM helped us hit 120% of our lead generation goals within the first few months of working together. They were tenacious in optimizing ongoing and existing campaigns from multiple business lines. For lead generation marketing, this team has proven to be an incredible asset and one I would happily recommend."
LinkedIn Ad Types We Manage
Our LinkedIn ad specialists leverage audience list uploads, targeting specific companies and niches, departments, and roles within departments to ensure your ads are relevant to those served. We create high-performing, personalized landing pages to drive conversions, helping you achieve your campaign objectives at scale.
LinkedIn Sponsored Content
Sponsored content on LinkedIn enables businesses to serve their posts and content beyond their own audience. These paid ads can contain text, single images, carousel images, or video and can achieve excellent results when promoting an event, raising brand awareness, or recruiting. We take the guesswork out of LinkedIn Sponsored Content, helping you maximize your reach, generate leads, and build authority in your niche.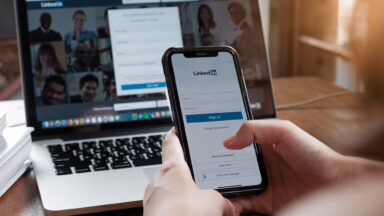 LinkedIn Conversation Ads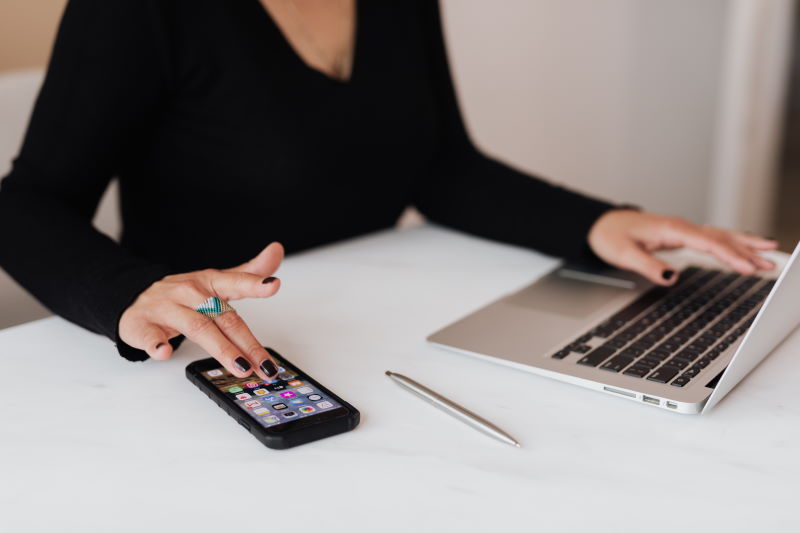 Conversation ads involve sending direct messages to targeted prospects through LinkedIn Messaging. Designed to spark connection, encourage engagement, and drive conversions, conversation ads are an excellent strategy for lead generation. Whether you're interested in lead gen, traffic, awareness, or conversions, we'll work with you to craft the right message to help you achieve your objectives.
LinkedIn lead gen forms are pre-filled with the prospect's data, providing a seamless user experience while helping marketers qualify leads quickly. Lead gen forms can be included in your posts, messaging, and conversation ads and are an excellent way to collect signups for newsletters, special offers, and more. An essential and highly efficient tool in your LinkedIn arsenal, lead gen forms are easy to use and deliver detailed metrics on your audience and who you're converting, your cost-per-lead, form fill rate, and much more.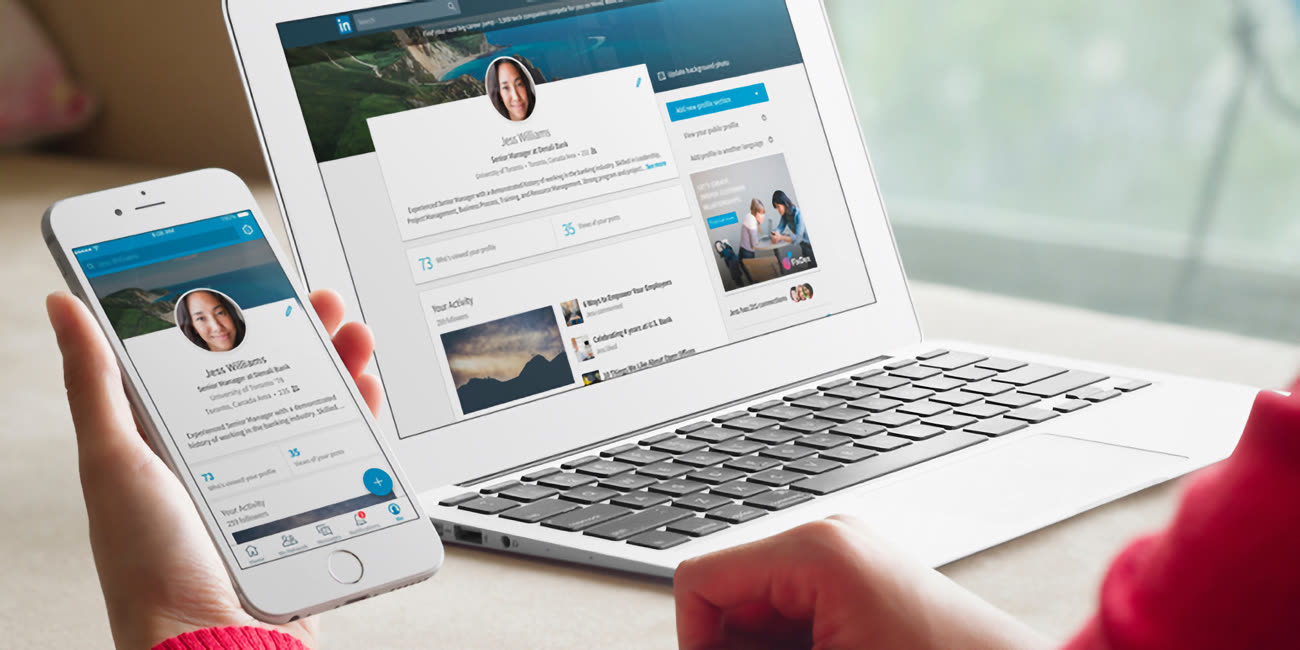 Dynamic ads are personalized to the recipient, helping you build rapport and improve engagement with your organic content. Ads automatically personalize to your followers based on their profile data, enabling results at scale. Dynamic ads are brandable and can be specifically tailored to your business objectives, helping you increase engagement, and your audience reach.
Our Process: How We Manage and Build Your LinkedIn Ad ROI
1. Free Introductory Consultation
Our initial consultation is where we learn all about each other. We'll talk about your business, audience, and marketing goals, introduce you to our team, and discuss how we can help. This first meeting is critical as we're setting the stage for our work together. Let's find out if we're a good fit!
2. Audience Research and Strategy Development
Understanding your customer is one of the most important aspects of a successful LinkedIn ad campaign. We'll review your audience and buyer personas and develop a high-performance strategy to help you achieve your objectives. We can also work directly with lists that your sales team provides to target exact contacts you wish to get in front of.
We'll work with you to craft a campaign that leverages all the data we gathered in step two and launch with your budget and timelines in mind with recommended ad types.
Once your campaign is running, we'll measure constantly, perform A/B testing, and adjust as we go to ensure your message resonates with your target audience.
At this point, we will have collected a trove of data about your campaign and your audience and what content, messaging, and strategies move them. Discovering "hidden" audiences you may not have considered is not unusual, which may inform future LinkedIn ad campaigns.
Are You Ready to Get Started with LinkedIn Ads?
When you're ready to roll, our expert team is ready to rock your LinkedIn ads campaign. Book your free consultation today—LinkedIn Ad success is just a few clicks away.
How Much Does a LinkedIn Ad Agency Cost?
While we can't comment on how other LinkedIn Ad agencies price their services, Simple Search operates on either a retainer basis or a percentage of spend basis depending on client needs. Speak to us directly about your needs so we can build a strategy that suits your goals and budget.
How Much Should I Spend on LinkedIn Ads?
Your LinkedIn Ad spend will vary depending on the results you're aiming for. Some marketing goals have a clear ROI; others will prove value over time. We recommend starting with minimum ad budgets as recommended per ad type which can be up to $150/day based on your audience size and goals. Learning through modest budgets will tell us much about your conversion rates and cost-per-click. The common saying that LinkedIn is the most expensive social media platform to advertise on is true, but it can also be the most meaningful for leads.
Is It Worth It to Advertise on LinkedIn?
Advertising on LinkedIn is one of the best strategies for B2B businesses. If you want to get more granular about your marketing and start seeing some meaningful results, contact us to manage your LinkedIn ads today!
How Do I Choose a LinkedIn Marketing Agency?
Ideally, you should choose an agency based on their experience with the goals you want to achieve and their reputation. Simple Search Marketing has over 16 years of experience generating leads on LinkedIn, and we are happy to discuss strategies with you to see if we are the right match for your needs.
Are LinkedIn Ads Cheaper Than Facebook Ads?
Facebook ads generally cost less than LinkedIn ads. However, LinkedIn ads have much better targeting for businesses, so they often represent a better option, especially for B2B marketers. However, LinkedIn Ads provide a greater value in B2B lead gen efforts due to the ability to target executive level decision makers by company, job title, job seniority, and skill set.